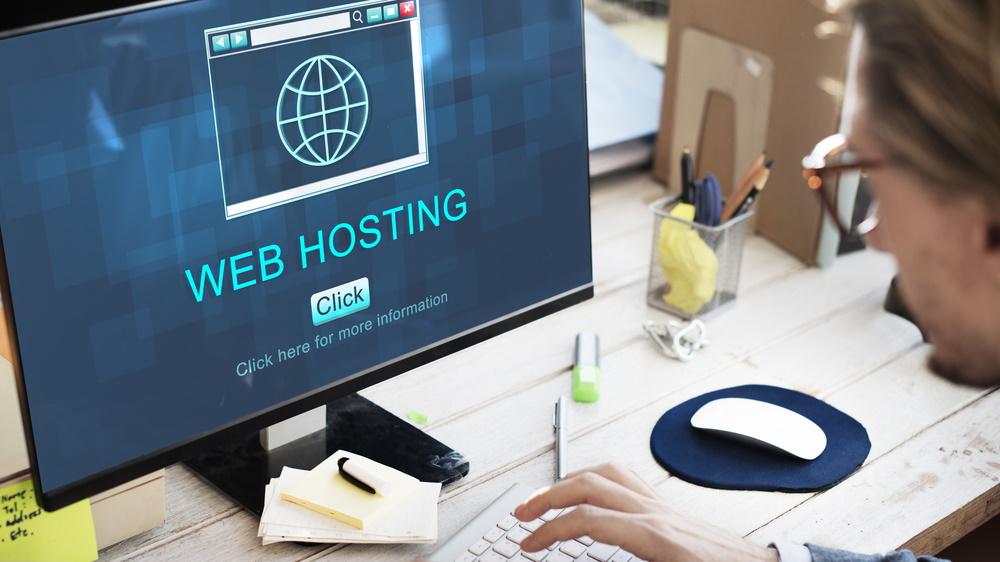 Best Overall: HostGator
Web hosting is a service where you largely get what you pay for. Cheap hosting typically cuts corners, while truly great web hosting is priced accordingly. Hostgator is our top pick for the best overall cheap web hosting because it navigates those troubled waters with ease, providing a fantastic level of service with prices that are surprisingly affordable.
The most important thing about Hostgator's cheap shared hosting plans is that they offer a monthly subscription option. You can get their most affordable plan for just $2.75 per month if you pay for three years in advance.
In addition to providing very affordable shared hosting, every Hostgator plan includes a wealth of free tools such as a free domain for one year, a drag-and-drop site builder, one-click WordPress install, templates, and an SSL certificate. Plans also include instant backups, unlimited subdomains and email accounts, unmetered bandwidth, MySQL, FTP, PHP, and more.
Best Budget: Hostinger
Hostinger provides some of the cheapest web hosting available, which is why it's our recommendation for the best cheap hosting on a tight budget. This isn't your best option if you need month-to-month pricing, but their yearly and multi-year pricing can't be beat.
If you only have a small amount of money to devote to your website, but you can budget out a year or more in advance, Hostinger provides surprisingly competent hosting at just $0.99 per month for the first year. Premium plans are also affordable, starting at just $2.59 per month.
Single hosting plans provide for one website, one email account, no backups, a free website builder, and you have to bring your own domain. Premium hosting plans include unlimited websites and email accounts, free domain hosting and SSL, weekly backups, and unlimited bandwidth.
Other features included with all plans include a website builder, weekly backups, cronjobs, WordPress, Cloud Linux, hotlink protection, and version control.
For those that plan to grow their website, Hostinger also offers hosting services for VPS, cloud, email, eCommerce, Windows VPS, and even Minecraft servers.
Best for Small Business: GoDaddy
If you manage a small business and need help creating a website and developing online marketing materials, GoDaddy has a variety of web hosting tools that automate these tasks. With all-in-one solutions for small business like the GoDaddy website builder and online store, it's easy to see why GoDaddy is our top pick for cheap business web hosting.
The GoDaddy website builder has thousands of templates to get you started quickly, search engine optimization tools, email marketing tools, and social media management tools. The online store comes with all the features of the website builder plus the ability to sell on marketplaces such as Etsy and Amazon, track inventory, set up shopping carts, and book appointments with customers.
The GoDaddy website builder plans start at $10 per month and go up to $20 per month. The GoCentral online store costs about $25 per month. That's more expensive than a lot of the other options in this list, but it's very competitive for an ecommerce solution.
All plans come with on-the-go editing, a mobile-friendly website, hosting, 24/7 support, SSL security, and Google Analytics. The online store includes online bookkeeping, online store software, and product reviews.
If you'd rather set up a personal website, GoDaddy's prices for cheap website hosting are very affordable. An Economy website can be hosted for $6 per month but renews for $9 per month. This plan comes with 100 GB of storage, unlimited bandwidth, one year of free email, and a free domain. This plan offers enough storage and services for a small startup website.
Best for Cloud Hosting: Network Solutions
One way to make sure that your website is always online and available to serve your customers' needs is to host your site with a service that provides cloud hosting. With cloud hosting, a website is stored on several servers. So, if one server goes down, your website doesn't. Our pick for the best cheap cloud hosting provider is Network Solutions.
Network Solutions provides daily malware scans and removal for all of the websites they host. They also offer a library of developer tools including WordPress, Joomla, Drupal, PHP, Python, MySQL, Ruby, Ruby on Rails, and Perl.
Web hosting plans at Network Solutions start at a cheap price of just under $6 per month. The most expensive plan is just under $22 per month. WordPress hosting starts at $8 per month and includes a free domain and cloud backup.
Best for WordPress: Bluehost
If you prefer to use WordPress to create websites and manage website content, Bluehost has offered cheap WordPress hosting since 2003 and is designed to meet your WordPress needs. WordPress.org named Bluehost one of the top recommended WordPress providers in 2005 and Bluehost has kept this recommendation since then.
WordPress is one of the top three site building packages and is free to download and use. Unlike Joomla and Drupal, WordPress doesn't require technical or HTML knowledge. WordPress is a content management system (CMS) that makes it easy for a beginner to get started and contains advanced features for experts.
Bluehost offers a free SSL certificate and a free domain for one year with their WordPress hosting plans. Bluehost also provides a WordPress staging environment to test out a website before it goes live and automatic WordPress updates. You even get access to WP Pro, which includes tools for website analytics, marketing, security, and data backups.
The basic shared and WordPress hosting plans with Bluehost are $4 per month and renew at $8 per month. Managed WordPress plans can be as much as $7 per month (renewing at $15 per month). WordPress plans provide WordPress themes and 24/7 WordPress hosting support.
Best for Free Trials: Wix
Sometimes there isn't money in the budget to create a portfolio website or test out a business idea. If you don't want to spend your hard-earned dollars and want a ton of cool website features, we heartily recommend that you check out the Wix free website hosting plan.
Wix claims to have the most innovative drag and drop website builder. It's so easy that you can actually let the Wix ADI creates a starter website for you. The Wix ADI asks questions about your site's purpose and suggests features such as a chat area, a blog, a subscribe form, and a theme. Using that information, it creates a starter site that's customized to your needs.
For more advanced website tools and customization, you also have access to the Wix Website Editor. It contains a ton of cool tools that apply animated transitions between pages, upload photos and videos from social media accounts, snap objects into orderly alignment, stack elements on a page, apply unique text elements, and other customizations that make a website eye-catching.
Wix is free for those who aren't sure they want or need a website, and no domain name is required to create a website. Free websites use a subdomain of the Wix.com domain, so there is no cost to get started.
The one big downside of using free web hosting from Wix is they place ads on your site. Upgrading to a premium plan allows you to use your own domain and also remove the ads.
Best for Simple Plans: iPage
Many web hosting services offer several plans. Comparing plans with varying features and prices can get confusing and overwhelming. iPage offers a one-size-fits-all hosting plan that claims to meet most users' needs. One benefit of the iPage one-size-fits-all plan is that as your website grows, you don't have to change plans.
The iPage shared hosting plan contains an impressive list of website building tools. The site builder tool has thousands of free templates and shows exactly what visitors will see as you build the website. The plan also includes an online store builder and marketing credits that save you money while you get your website off the ground. To keep your website operating at its full potential, iPage provides analytics tools that are included with each hosting account.
The basic hosting plan is $2 per month and renews at $8 per month. This plan features unlimited disk space, scalable bandwidth, unlimited domain names, a free SSL certificate, a free e-mail address, and a free domain for one year. WordPress hosting starts at $3.75 per month and renews for $8 per month.
Best for Beginners: SiteGround
Many web hosting providers have complex websites with lots of information that's hard to absorb for those who have never built a website. The first thing that impressed us about SiteGround is its simple-to-follow homepage. This simplicity is found throughout their website, support documentation, and hosting tools.
SiteGround offers a WordPress Starter that contains site designs, contact forms, an online store, a portfolio, and more features that can be automatically installed. Beginners with no technical knowledge can create a professional-looking website with drag-and-drop speed and minimal effort. All WordPress management, such as security and updates, are performed by SiteGround.
If cPanel is intimidating, SiteGround uses custom site tools with a friendly user interface that simplifies tasks such as creating e-mail accounts, managing SSL certificates, backing up site files, and adding collaborators to a site.
SiteGround's plans are on the expensive side of the sites that made this list, but they're actually quite affordable when compared to managed WordPress hosting elsewhere. Regular prices start at $7 per month, and there are special plans for students and faculty. Student plans cost $2 per month and have all the features of a regular hosting plan. Faculty plans are free and include a free subdomain and LMS installation.
Best for the Environment: GreenGeeks Web Hosting
Do you want to support renewable energy and reduce your carbon footprint all while building a great website and saving some money? If that sounds like an interesting set of features, then check out our pick for best environmentally-friendly cheap web hosting: GreenGeeks.
GreenGeeks Web Hosting claims to be a leader in green hosting and replaces 615,000 kWh each year. This savings is enough energy to wipe out the carbon footprint of 3 companies their size. GreenGeeks servers are powered by 300% clean renewable energy. They purchase wind energy credits and put three times the energy that they consume back into the grid.
GreenGeeks offers cheap web hosting services that start at $3 per month and go up to $9 per month. These prices include a long list of features such as unlimited web space and data transfer, free domain name for one year, free Wildcard SSL, drag and drop web builder, free email accounts, and 30-day money-back guarantee. They also have WordPress hosting plans for the same prices.
Best Splurge: InMotion Hosting
There aren't many web hosting providers that offer a wide range of services, offer users with a large variety of tools, and deliver first-class customer support, and all without breaking the bank. Our favorite is InMotion Hosting, which is why they took our top pick for the best cheap web hosting splurge. They definitely aren't the cheapest, but this is a fantastic service to check out if you have some room in your budget.
InMotion Hosting offers shared business hosting, managed VPS hosting, dedicated server hosting, reseller hosting, WordPress hosting, a website creator, domain names, and web design services. When you're ready to build a website, you'll find a choice of hosting tools such as WordPress, Joomla, Drupal, OpenCart, and Magento. InMotion also has an easy-to-access-and-use cPanel, and free brand-name Comodo SSL certificates that are integrated into the cPanel setup.
InMotion Hosting prides itself on its customer support. They have U.S.-based agents that provide phone, chat, e-mail, and ticket system support. There's also helpful information to be found by searching through their knowledgebase articles and community support forums. For those that are building their first website, InMotion has an onboarding process to help users get up and running quickly and with few problems.
The prices at InMotion are reasonable. Hosting plans start at $6.99 per month if you pay for one year in advance, or $5.99 per month if you pay for two years. These are introductory prices, so they go up after your initial subscription term. You also don't have the option to pay on a month-to-month basis, so you have to be careful to budget everything out in advance.